SCC, Skills U Announce GED Plus Program
Published on Mar 5, 2019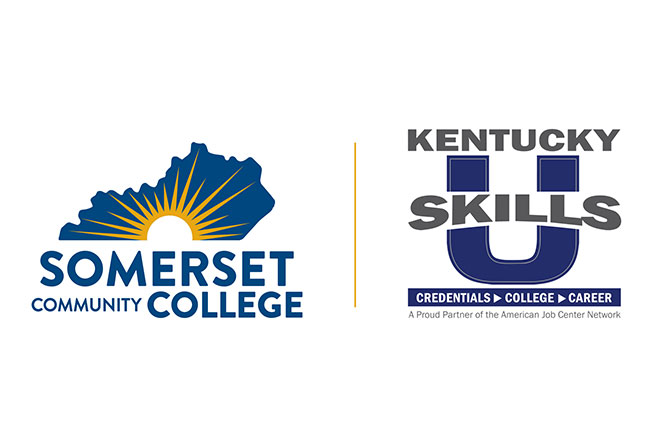 A new program to help people earn a GED and a college certificate at the same time will get more adults into the workforce at a faster rate. The program, called GED Plus, is offered through a collaboration of Somerset Community College (SCC) and Kentucky Skills U (formerly Kentucky Adult Education).

Research shows one reason adults are reluctant to attend college is cost, but the GED Plus program alleviates that concern. Students can earn a tuition-free certificate in four months or less as part of the Kentucky Work Ready Scholarship program. The certificate must be in one of the following high-demand fields:
Healthcare
Advanced Manufacturing
Transportation/Logistics
Business Services/IT
Construction/Trades
Additionally, the Kentucky Community and Technical College System (KCTCS) will provide a $400 scholarship to the first 1,000 enrollees to cover expenses that are not included in the Work Ready program.
Somerset Community College is offering the following 15 certificate programs for the GED+ program beginning August 2019. Students interested in applying for the GED+ program should contact the local Skills U Provider.
Certified Nurse Aid C.N.A.
Emergency Medical Technician EMT
Computer Information Technology
Business Leadership
Machining
Welding
Electrical Trainee
Air Conditioning
Diesel Mechanic
Carpenter
Auto Mechanic
Brake Repairer
Engine Repairer
Collision Repair
Transmission Tech
"The program is a wonderful opportunity for individuals in our service area to get their life back on track," said Dr. Carey Castle, the president and CEO of SCC. "This program can help so many to really make a difference in their life and in the lives of their families. SCC is proud to be offering this program within our local area and to help put people back to work faster locally and state wide."
GED Plus is open to Kentucky adults who have not earned a high school diploma or GED. The program is also open to students who already have a HS diploma or GED and are dual enrolled with Skills U, upgrading their skills. Those who have been out of school for a while sometimes have anxiety about college. GED Plus eliminates that concern because students receive one-on-one assistance from instructors and success coaches.
GED seeking students no longer have to wait to enroll in college until after they earn the GED. The GED+ program will allow students to enter the workforce with both the GED and a SCC college certification. This initiative is another way SCC is meeting the states skilled workforce shortage and addressing the needs of employers.
For more information about the GED plus program at SCC, please contact April Russell at april.russell@kctcs.edu or visit GEDPlusky.org.