'Beat the Bug' Program Helps Pulaskians Sleep in Clean beds.
Published on Jan 25, 2019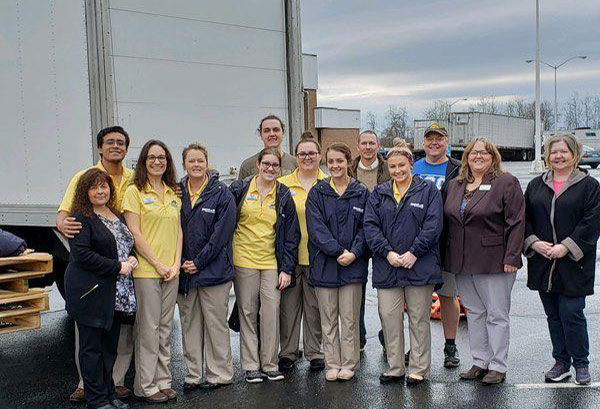 By: The Commonwealth Journal - Somerset, KY
A collaboration between several entities has helped 104 people in Pulaski County, Kentucky obtain good, quality, bug-free beds to sleep in through the "Beat the Bug" mattress program.
God's Food Pantry director, Brenda Russell has seen an increasing number of families who have indicated to her that they have been sleeping on pallets on the floor. For many, this was due to loss of mattresses because of bed bug infestations and the financial inability to obtain new ones. A partnership between God's Food Pantry and Good360 provided the perfect opportunity to address this problem.
Good360 is the global leader in product philanthropy and purposeful giving. They partner with socially responsible companies to source highly needed goods and distribute them through a network of diverse nonprofits that support people in need. Through them, God's Food Pantry was able to receive a full semi-truck of Tempur-Pedic mattresses to help those in need in Pulaski County.
"Anthem has a long-standing commitment to supporting consumers through partnerships that can help address key social barriers and economic disparities to help improve their health," said Leon Lamoreaux, Anthem Kentucky Medicaid plan president. "We are honored to have the opportunity to work with such a tremendous partner like God's Food Pantry, as together we can make a positive difference in the communities we serve."
The logistics of the program were handled by Janice Thomas, an Associate Professor of Nursing at Somerset Community College. Thomas developed the program and selection process as well as encouraged an educational component on bed bug treatment and prevention be added to it. Somerset Community College provided the support team and venue for distribution. Matt Hess of Four Season's Pest Control provided the education to the families receiving mattresses. Coretrans provided the transportation to get the mattresses to Somerset as well as the use of the trailer for storage until the distribution event.
"This program was a wonderful gift for so many families in need," said Russell. "During distribution, I saw several families with small children and the children were literally dancing because they were finally going to have a bed to sleep in! It was so sad, so touching and so exciting all at the same time.
"I am thankful for the sponsors of this program," she added. "They have made such a positive difference for so many. I am hopeful that we can continue to bring more programs like this to Pulaski County."