SCC Enters Final Stages of SACSCOC Reaccreditation
Published on Oct 4, 2018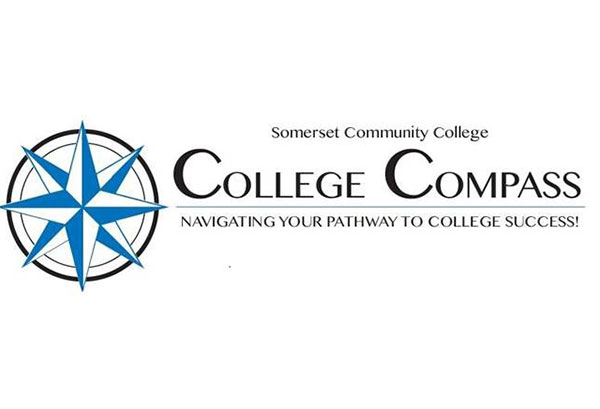 Somerset Community College (SCC) recently hosted the Southern Association of Colleges and Schools Commission on Colleges (SACSCOC) Onsite Reaffirmation ten-person committee as part of its 2019 10-Year Accreditation Reaffirmation.
SACSCOC's reaffirmation process has two major elements: compliance with the Principles of Accreditation and implementation of a "Quality Enhancement Plan (QEP)," a special project to provide continued enhancement to student learning. SCC's QEP, which is the heart of the evaluation, will focus on navigating student's pathway to college success through a five year effort that focuses on a guided plan from the first year to program completion that enriches the learning environment where students enhance self-efficacy skills and establish academic and career goals.
As part of the reaffirmation process, SCC submitted comprehensive reports in March on institutional compliance toward a wide range of SACSCOC higher education principles. These reports were evaluated by peer reviewers for compliance. SCC then received the onsite visit from a peer review team in October. In June 2019, the SACSCOC Board of Trustees will review SCC's efforts toward compliance and vote on reaffirmation. SCC was first accredited in 2003, and every 10 years the college must go through a reaffirmation of accreditation.
Accreditation by SACSCOC, according to the organization, "signifies that the institution has a mission appropriate to higher education; has resources, programs, and services sufficient to accomplish and sustain that mission; and maintains clearly specified educational objectives that are consistent with its mission and appropriate to the degrees it offers, and that indicate whether it is successful in achieving its stated objectives."
"SACSCOC reaccreditation is more than confirmation of our programs; it ensures our students have access to Title IV funds," said SCC President and Chief Executive Officer Dr. Carey Castle. "This step demonstrates what a great college SCC is for our students and our community, and will continue well into the future."
SACSCOC is the regional body for the accreditation of degree-granting higher education institutions in the Southern United States. It serves as the common denominator of shared values and practices among the diverse institutions in Alabama, Florida, Georgia, Kentucky, Louisiana, Mississippi, North Carolina, South Carolina, Tennessee, Texas, Virginia and Latin America and other international sites approved by the Commission.
The mission of SACSCOC is to assure the educational quality and improve the effectiveness of its member institutions. Its vision is to serve as the premier model for shaping and ensuring the quality of higher education throughout the world.
"I'm excited and thankful for all the hard work put in by our faculty, staff, and students; not to mention those who have been a part of SCC for years, but are now retired." Stated Dr. Castle.