Area Students Inducted into Math Honor Society at SCC
Somerset Community College students who excel in mathematics were recently inducted into the Mu Alpha Theta National Mathematics Honor Society. The 38th annual recognition of these students was held on the SCC Somerset campus. New 2018 Mu Alpha Theta initiates include Travis Lewis, Andy Stiltner, Cas McGuffey, Nathaniel Cox, Ryan Conner, Brentley Johnson, Suzanne Brinson, Amber Norris, Shiloh Norris, Zach Perkins, John Huff, and Emory Wilds.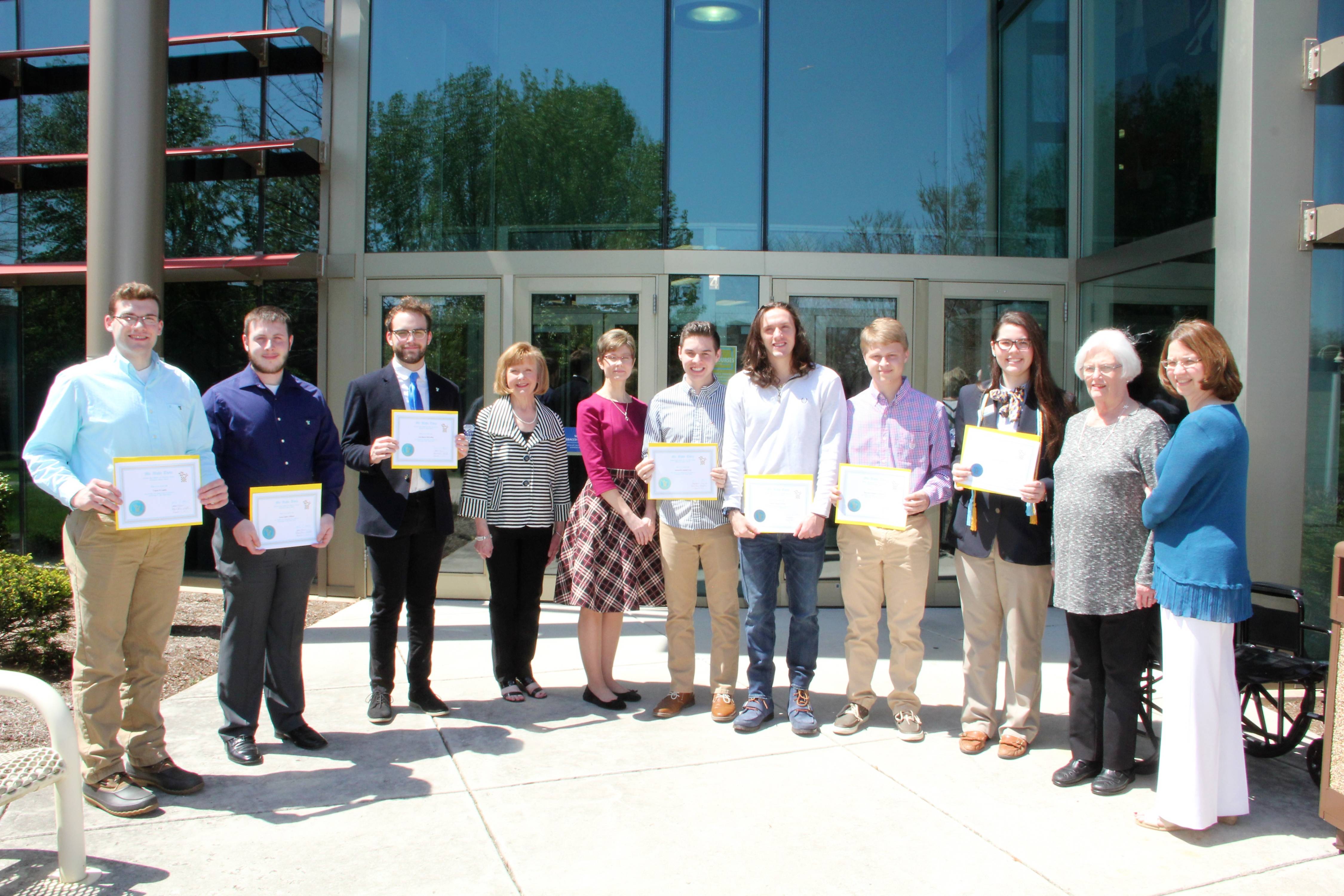 Mu Alpha Theta is the national high school and two-year college mathematics honor society with over 88,000 student members in more than 1,800 schools, according to the organization. The society is dedicated to inspiring interest in mathematics, developing strong scholarship in the subject and promoting the enjoyment of mathematics in high school and two-year college students.
SCC students inducted into the society were honored during a reception on April 13. Current SCC Mu Alpha Theta members and SCC Mathematics/Science Division faculty and staff were also in attendance. Inductees were joined by guest speaker Dr. Gina Bingham and former Mu Alpha Theta member and retired SCC advisor and Associate Professor Martha Deitz.
Dr. Gina Bingham, Internal Medicine was the keynote speaker and alumni of SCC. Dr. Bingham shared her story of being a student at SCC and was thankful for the opportunities afforded to her at this college. "I was never concerned that I was getting a third rate education here at SCC. In fact, I felt very comfortable when I transferred to the University of KY after two years here. Once I transferred to UK, I was able to matriculate into the higher level of courses for my major, biotechnology. I was fully prepared for the higher level genetics and biochemistry classes. In fact, this country girl was able to excel and be at the top of the class that included people from all around the world." Bingham said, "at the end of my undergraduate career, I fulfilled my dream of becoming a physician. I was accepted into University of Kentucky's School of Medicine in 1999. I graduated from medical school and then was accepted into UK's Internal Medicine and Pediatrics residency program in 2003. I completed residency in 2007 and then moved back home to practice medicine. I currently am a fulltime physician at London Women's Care, providing primary care services from the cradle to the grave. The road to fulfilling my dream began at Somerset Community College. I support the Community College system wholeheartedly."
To be eligible for Mu Alpha Theta honors, a student must have had at least one course at or above the precalculus level or a combination of algebra and trigonometry, a 3.5 overall grade point average in all two-year college mathematics courses at or above the college algebra and trigonometry/precalculus level and a 3.3 cumulative grade point average in all courses.
Debra House, professor of Physics, said "Mrs. Lewis and I are very proud of these students and their accomplishments. It is an honor to be invited into such an organization as Mu Alpha Theta and these students are very deserving of this award. It has been a privilege to be a part of their journey through higher education at Somerset Community College. This is a group of promising young people and we are excited to see what their future brings." Kathy Lewis, professor of Mathematics and House are the current MU Alpha Theta advisors.
SCC has sponsored a chapter of MU Alpha Theta since 1980, and currently averages 24 members annually. For more information on Mu Alpha Theta, contact Kathy Lewis at 606-451-6810.