SCC to Host Annual Dr. Martin Luther King, Jr. Unity Breakfast and Community Celebration
Published on Jan 8, 2019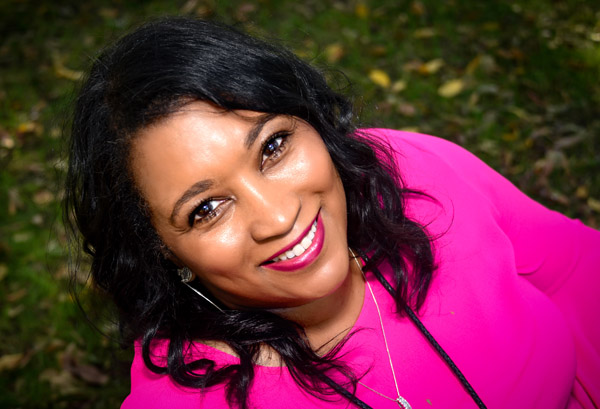 Somerset Community College (SCC) will celebrate Dr. Martin Luther King, Jr. with three community events to commemorate Dr. King and all he did to bring peace between all people.
The first event will be the annual Dr. Martin Luther King, Jr. Unity Breakfast to be held on the SCC campus at 808 Monticello Street in the newly renovated Meece Auditorium on Friday, January 18, 2019, at 8:30 a.m.
The second event will be the annual SCC Dr. Martin Luther King, Jr. Community Celebration to be held at First Baptist Church, North Main Street, Somerset, KY at 2:00 p.m. on January 20, 2019. The third event, SCC is collaborating with a team in Wayne County to hold the Wayne County Dr. Martin Luther King, Jr. Unity Breakfast on Monday, January 21 at 8:30 a.m. at the Aspire Center on Airport Road in Monticello, KY.
All three events will feature Wayne County native, and SCC Dual Credit student, JoAnn Pugh of Plano, Texas. Mrs. Pugh is a mother, mentor, nurse, and advocate for the health and well-being of athletes at all levels. She is the founder of 50-Yard Line Mom®, a movement dedicated to helping families of athletes pursuing professional sports, and an Advisory Board member for the Football Players Health Student at Harvard University – Harvard University, Boston, MA.
She is a sought-after speaker to include engagements for the National Football League (NFL) and the National Football League Players Association (NFLPA) "Beyond the Physical: A Symposium on Mental Health in Sports" held in Atlanta, Georgia on May 14, 2018, ESPN interview and the Women in Network (WIN) Association – a women's organization for women working in corporate America.
From a humble upbringing in rural Kentucky, Jo Ann determined to create a better life for herself and her family building on the work and legacy of many who went before her. Working her way through college, she graduated with a nursing degree from the University of Kentucky, Lexington Technical Institute and later received a bachelor's in business management from the Mount Saint Joseph University in Cincinnati, Ohio.
As a successful businesswoman, Jo Ann has held various senior-level and key leadership roles at major corporations, including Fortune 100 and Fortune 500 organizations. This business experience served her well as her son, Jordan, set his sights on a career in the NFL.
While working full time, Jo Ann served as Jordan's manager – from the time he was a star high school football player through college at Texas A&M University, where he graduated in just three and a half year. Drafted in the sixth round by the Carolina Panthers, Jordan later went on to play for the Washington Redskins and the New Orleans Saints.
Jo Ann remained a constant source of support and guidance to her family throughout her son's sports journey. Through this ceaseless involvement, Jo Ann learned firsthand the challenges players face on and off the field in high school, college, and into the pros. Armed with insider information and a compassionate approach, Jo Ann set out to be a much-needed resource for these athletes and their families.
Jo Ann travels across the United States as speaker, consultant, and advocate. She is the author of The 50-Yard Line Mom: One Mom's Journey Through The NFL And Beyond, with the mission to improve the financial, physical, and emotional welfare of players at all levels of their journey. In her book, with live audiences, and in one-on-one consulting with clients, Jo Ann shares her wisdom and advice for navigating the complex, demanding, and exciting world of sports.

Mrs. Pugh's presentation theme will be "Embracing the Journey." You will NOT want to miss any of these events.
The Unity Breakfast event, held annually to honor the birthday of Dr. Martin Luther King, Jr. is free and open to the public, reservations are requested. Call Elaine Wilson, SCC Director for Cultural Diversity, at (606) 451-6915 or email elaine.wilson@kctcs.edu to find out more information or make a reservation.