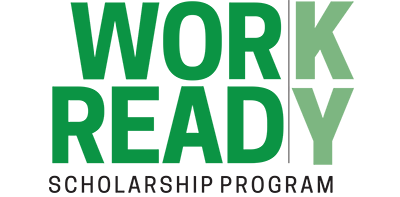 Medical Information Technology

Program Advisors
CERTIFICATES (PDF)
Medical Receptionist
(15 credit hours)
Medical Coding
(22 credit hours)
Medical Transcriptionist
(24 credit hours)
Electronic Health Records Specialist
(30 credit hours)
Hospital Admissions Specialist
(30 credit hours)
Medical Unit Coordinator
(31 credit hours)
Medical Scribe (28 credit hours)
DIPLOMAS (PDF)
Medical Records Specialist
(37 credit hours)
Medical Administrative Assistant
(49 credit hours)
AAS DEGREE TRACKS (PDF)
Electronic Medical Records Track
(64 credit hours)
Medical Administration Track
(64 credit hours)
Medical Office Management Track
(64 credit hours)
Medical Transcription Track
(64 credit hours)
Medical Coding Track
(64 credit hours)
Donna Logan, Program Coordinator
606 878-4758
donna.logan@kctcs.edu
Location
All required courses are offered on-campus and/or online. All courses for the MIT program can be completed online via KYVC.

Program Details
Medical Information Technology graduates prepare medical records and reports, maintain paper and electronic files, order supplies, perform accounting procedures, work with medical insurance and coding, and receive patients in a variety of health care settings. Students enrolled in the degree or diploma programs are required to do an internship or capstone course. Certificates build toward completion of diploma offerings and ultimately diploma offerings build on the degree tracks.
Length of Program
The actual time it takes to complete any of the credentials offered in the program depends on the background and needs of each individual student. Most students want to know "How long will it take for me to complete this program?". Some things to consider when determining how long it will take to complete the program includes the following: Do you have any completed or transfer coursework that can be used toward the credential? Do you have any development needs in reading, writing, or math? How many credit hours can you take each semester? All of these are variables in how long it will actually take to complete the program.
Areas of Study
The Medical Information Technology program offers degree tracks, diplomas, and certificate options. Certificates can typically be completed within two semesters. Diplomas can typically be completed within three semesters. The AAS Degree Tracks can be completed within four semesters.
Employment Opportunities
It is expected that careers in the health care field will increase over the next 10 years. A good resource for employment trends and salary information is the United States Department of Labor Bureau of Labor Statistics. It is recommended that you view the Occupational Outlook Handbook at their website http://www.bls.gov/.
Download Program Overview (pdf)
To learn how to apply, see the Admissions Checklist.
Gainful Employment Information