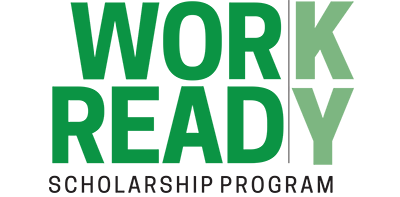 Radiography

Program Advisors
Doyle Decker, Program Coordinator
(606) 451-6774
doyle.decker@kctcs.edu
Shanda Catron, Clinical Coordinator
(606) 451-6755
shanda.catron@kctcs.edu
Program Details
The application deadline for the Fall 2018 admission cycle will be April 27, 2018.
The Radiography program at Somerset Community College prepares the graduate to become a radiographer and offers training for administering ionizing radiation for medical diagnostic imaging purposes. Graduates are prepared to take the American
Registry of Radiologic Technology Examination. The curriculum is comprised of specialized courses in radiography along with concentrated studies in the basic sciences, mathematics and general education.

Specifics about this program include:
Five semester program
Leads to Associate in Applied Science Degree (AAS)
Radiography coursework
Theory/skills presented in lecture/lab format
Clinical Component: Community agencies providing clinical services
Selective admissions/limited enrollment
Program Mission Statement
The mission of the SCC Radiography Program is to provide a quality affordable education in the field of radiologic technology. Using theory and performance-based instruction, the program's faculty strives to provide an educational environment which equips the student with the entry level skills and professionalism of a radiographer, as well as strengthening critical thinking, problem solving, and communication skills.
Goal #1
The student will develop the clinical competence of an entry level radiographer.
Students will apply radiation protection principles.
Students will be able to competently perform routine radiographic procedures.
Students will be able to select appropriate technical factors.
Goal #2
The student will exhibit critical thinking and problem-solving skills.
Students will modify patient positioning and procedures for the non-routine patient.
Students will modify radiographic exposures for the non-routine circumstances.
Students will demonstrate improvement in problem-solving skill over the duration of the program.
Goal #3
Students will communicate effectively.
Students will demonstrate effective written communication skills.
Students will demonstrate effective oral communication skills.
Students will demonstrate effective interpersonal skills.
Goal #4
The student will demonstrate professional growth and development.
Students will be able to explain the continuing education requirement for ARRT registration renewal and KBMIRT continued licensure.
Students will a professional development plan.
Program Accreditation
The program accredited by the Joint Review Committee on Education in Radiologic Technology, JRCERT, 20 North Wacker Drive, Suite 2850, Chicago, IL 60606, 312-704-5300, FAX: 312-704-304, mail@jrcert.org, www.jrcert.org The program currently has an eight year accreditation award from the JRCERT for the period of 2012-2020.
Download the Radiography Program Effectiveness Data (pdf)
Download the Program Assessment Plan (pdf)
Download the Transfer Agreement with KCTCS AAS and Morehead State University (pdf).
Pre-Admission Conference
You can now participate in the online pre-admission conference.
After viewing the online pre-admission conference, a student may then obtain a program application and Statement of Understanding from Tanya Cowan, Alton Blakley Building, Room 301 (Somerset North Campus) or Kathy Howard, LNC Building #3, Room 214 (Laurel North Campus).
If a student applied to the program or attended a pre-admission conference in the past, the student must still view the online pre-admission conference each semester and submit a new application and other necessary information to be considered for acceptance.
Admission Criteria
Potential candidates are recommended to the President by the Radiography Admissions Committee. The Admissions Committee will make their recommendations based on the following:
Completion of BIO 137 and MAT 150 prior to beginning the program.
Preference may be given to applicants who:
Score a composite of 20 or above on ACT
GPA of 3.0 based on the student's overall GPA or their GPA of the required general education courses, whichever is highest. To have the general education courses used to calculate the student's GPA, a minimum of 7 of the required 9 courses must be completed
Completed biological and physical sciences, and math courses listed in Radiography Program Curriculum with a letter grade of an "A" or "B"
Residents of Kentucky
Note: Since the CT clinical component is now required in the curriculum, making it a 16 credit hour certificate, CT courses now qualify for federal financial aid beginning in fall 2014.
Average GPA, ACT scores and total admission points for applicants admitted over the past five years:
| | | | |
| --- | --- | --- | --- |
| Year | Avg. GPA | AVG. ACT | Avg. Pts. |
| 2013 | 3.695 | 23.6 | 52 |
| 2014 | 3.53 | 22.1 | 48.9 |
| 2015 | 3.56 | 24.6 | 51.2 |
| 2016 | 3.75 | 23.7 | 52.7 |
| 2017 | 3.52 | 22.9 | 49.7 |
Download the Radiography program overview (pdf)
Gainful Employment Information