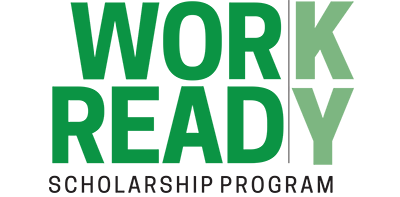 EMS - Paramedic

Program Advisors
Tracey Franklin, Program Coordinator
(606) 387-3718
tracey.franklin@kctcs.edu
Samantha Feldman
Laurel Instructor
(606) 878-4838
samantha.feldman@kctcs.edu
Location
Paramedic classes are held on both Somerset South and Laurel North campuses. Somerset classes are hybrid with lecture on Monday and Wednesday. A new cohort begins every January. Laurel classes are Tuesday and Thursday afternoon. A new cohort begins every August.
Laurel August 2018 class deadline to apply is June 1, 2018
Somerset January 2019 class deadline to apply is November 2, 2018
Students must be an EMT in order to enter the program. EMT classes now offered on Laurel campus!
Pre-Admission Conference
Program Details
Modern emergency medical services (EMS) can trace its roots back to the 1960's. This is when a formal curriculum and scope of practice was designed by the U.S. Department of Transportation. Since then, EMS has grown exponentially in education and in scope of practice.
As a mixture of public safety and healthcare, EMS requires a unique knowledge of field operations, anatomy and physiology, emergency procedures, and critical thinking skills. The paramedic is currently the highest skill set and level of training within EMS. Paramedics today can intubate, defibrillate, start intravenous lines for medication administration, start interosseous lines, perform needle decompression, and much more. The paramedic performs these skills autonomously, operating under standing orders approved by a physician.
Technical Standards
Sufficient visual acuity
Sufficient auditory perception
Sufficient gross and fine motor skills
Sufficient communication skills
Sufficient intellectual and emotional functioning
Paramedic Completion Program-Earn your Associates Degree
Current nationally certified paramedics can participate in our online degree completion program earning college credits for their paramedic training to earn an Associate in Applied Science Degree.
Scholarship Opportunities
For information on EMS and Paramedic scholarships, pleas visit http://www.collegescholarships.org/scholarships/health/ems.htm.
Platinum Education Group Scholarship ($1,000) - Deadline is July 14, 2017
Application Packet
NOTES: The combined National Registry of Emergency Medical Technicians pass rate for the 2015-2016 academic calendar year is 93%. The combined National Registry of Emergency Medical Technicians pass rate overall is 89%.. Also, all active students are currently employed at various EMS agencies. The Somerset Community College EMS-Paramedic Program is accredited by the Commission on Accreditation of Allied Health Education Programs (www.caahep.org) upon the recommendation of the Committee on Accreditation for EMS Programs.
Commission on Accreditation of Allied Health Education Programs
25400 US Highway 19 North, Suite 158
Clearwater, FL 33763
www.caahep.org
Download flyer: "Is your program CAAHEP accredited?" (pdf)

Downloads:
EMS - Paramedic program overview (pdf)
EMT Flyer
Gainful Employment Information